2020 Demo shoot information
You're invited to our 2020 demo night, on FRIDAY, April 24th.
PLEASE NOTE: THE DEMO IS SCHEDULED FOR FRIDAY EVENING INSTEAD OF THE TRADITIONAL SATURDAY EVENING.
Location: GAS-LIGHT BAR and GRILL. W8945 US Highway 10, Ellsworth, WI 54011
Time: Sunset-- about 8 P.M
PLEASE NOTE: We shoot ONE item at a time instead of multiples of each. So come enjoy the show!
We will be demonstrating approximately 90 different consumer fireworks. We will be lighting items from all manufacturers including our exlusive "Pyro King" brand.
To provide the most current demo shoot list, due to product arriving daily. The demo shoot list will not be available until the day of the shoot. Please pick up your free Pyro King poster and demo shoot list inside the bar.
The demo location is approximately:
- 40 miles east of the Minneapolis/St. Paul airport (closest major airport)
- 293 miles northwest of Milwaukee, WI
- 365 miles northwest of Chicago, IL
Local hotels and motels:
David Motel -- Ellsworth, WI - 3 miles - 715-273-3333
River Heights Motel -- Prescott, WI - 12 miles - 715-262-3266
St James Motel -- Red Wing, WI - 17 miles - 651-388-2846
Americinn Inn -- Baldwin, WI - 15 miles - 715-684-5888
Highland Inn (Super 8) -- River Falls, WI - 15 miles - 715-425-8388
Treasure Island Casino -- Red Wing, WI - 25 miles - 1-888-867-7829
Best Western -- River Falls, WI - 15 miles - 715-425-6707
Super 8 -- Baldwin, WI - 16 miles - 715-684-2700
Country Inn -- River Falls, WI - 15 miles - 715-425-9500
Mall Of America, Bloomington, Minnesota -- 35 miles
Our warehouse in Ellsworth, Wisconsin will be open all weekend. Both of our retail stores in Prescott, Wisconsin, as well as our retail stores in Tomah, Osseo, Merrill,Siren, and New Lisbon, Wisconsin will also be open all weekend.
Bookmark this page and check back here for updates and changes.
For more information please call or e-mail us.
Can't decide which fireworks to buy? Visit Fireworksland.com for helpful information.
PRICE LIST
NOTE: PRICES ARE SUBJECT TO CHANGE.
ORDER ONLINE
FULL CASES ONLY
EXCLUSIVE BRANDS
About us
We are a wholesaler of consumer fireworks, based in Ellsworth, Wisconsin.
We offer a full line of consumer fireworks. we carry the best items from each of the major brands (Brothers Pyrotechnics, Shogun, Cannon, Black Cat, Etc.) and feature our own exclusive brands, Pyro King, Pyro Valu, and Pyro Premium.
Our wholesale price list contains over 800 different fireworks. We have more than 95 exclusive fireworks in our Pyro King, Pyro Valu and Pyro Premium brands.
more
ORDER ONLINE
Click to Order and to view color photos and videos of almost all of our fireworks.
order
PYRO KING
We are the exclusive importer of one of the hottest brands on the market.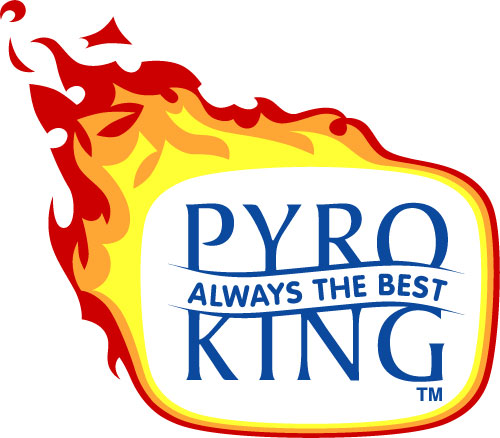 more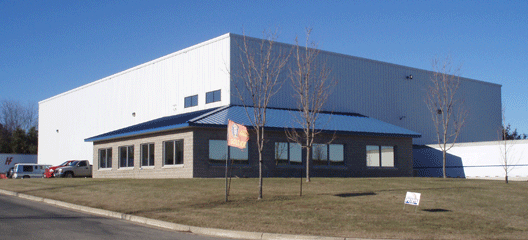 World class facilities and world class service!
Stop on by if you are in the area! If you can't make it click here for more photos.