FREQUENTLY ASKED QUESTION

Products

Availability.
Availability is based on a first come, first served basis. More popular items tend to sell out quicker, so we highly recommend ordering as early as possible for the best selection. You can check our current inventory by downloading our price list from the main page. We update stock status regularly, so check back often. There are no guarantees that a product will stay in stock. Prices and availability subject to change. PLEASE NOTE- We do not pick and hold orders for warehouse pick up or shipping. All orders are picked 24-48 hours before pick up or ship date. The sooner you can pick up or ship the better chance of getting the products you want.

Color Catalog
We have an online color catalog with pictures and videos at www.myvictoryfireworks.com. Pyro King and Pyro Valu items, pictures and video, can be found at Pyroking.com, Pyrovalu.com and on You Tube, www.youtube.com/victoryfireworks. Please visit our links page for other brands web sites. Visit Fireworksland.com for helpful information and a buyer's guide that describes most items.

Price List

Explanation of Code.
The first letters of an items code tells you the brand of the item. Here are the most common codes:
BC= Black Cat; L =Lidu or West Lake; PYK= Pyro King; BP= Brothers; PRP= Pyro Premium;
HN= Red Lantern; PV= Pyro Valu;
SM= Vulcan or Shogun; Y= Cannon

GPH or GCM= Glorious; P= Winda; LC/LS/LAF= Legend; MWC/KM/J= World Class

Explanation of Case Pack.
These numbers indicate how may pieces you would encounter as you unpack a case. For example, a case of firecrackers packed 12-80-16 means that the case has 12 bricks in it, each brick has 80 packs in it, and each pack has 16 firecrackers in it. The price list on this web site is for full cases only.

Explanation of 'A' Price, 'B' Price, 'C' Price.
If your fireworks total is less than $800, your case price is the 'A' price.

If your fireworks total is over $800 (not including shipping), but less than 50 cases, your case price is the 'B' price.

If your total fireworks order is 50 cases of fireworks or more, you case price is the 'C' price.

Important: The above totals only include fireworks and pyrotechnic supplies (punk, fuse, road flares, torches, Quick Match, fiberglass tubes, etc.) sold by the case. Individual HDPE mortar tubes, Sticky Match and all non-pyrotechnic merchandising materials (flags, signs, banners, glasses, etc.) do not count towards the above totals.
Ordering

Minimum Order.
There is no minimum order. You can order 1 case or 1000. We have 3 different price levels based on how much you purchase. For purchases less than $800.00 use the "A" price level. For purchases over $800.00 but under 50 cases, use the "B" price level. For purchases of 50 cases or more use the "C" price level. Minimum freight charges do apply.

Availability.
The most popular items tend to sell out quickly. The closer it gets to the 4th of July, the more items on this list will become out of stock. We recommend that you order as early as possible, to get the best selection. We cannot guarantee that all items on this list will remain in stock. NOTE THAT WE PICK ORDERS 24-48 HOURS BEFORE PICK UP OR SHIP DATE.

How to Order.
All orders being shipped must have a signed release form to be processed. It can be found on the main page under wholesale information. It can be mailed, faxed, or emailed.

After your order is received, we will process it promptly and contact you to verify availability, product totals, and shipping costs. When total payment is arranged, the order will be put in for final final processing. In most cases, the order is ready for shipping within 24-48 hours. For pick-up orders, see information below.

We understand your questions are important, and we strive to provide great customer service. You are welcome to call us, however our phones can encounter long delays in the weeks prior to the 4th of July.
PLEASE NOTE THAT IF YOU ARE A NEW CUSTOMER, YOU MUST PLACE YOUR ORDER ONLINE, BY EMAIL, OR FAX IT TO US ALONG WITH A SIGNED RELEASE FORM.

There are 5 ways to order.
1. Order online. Download the price list and click the order online button

2. Fax an order. Fax Number: (715)-273-3593. Please include your name, address, zip code, fax number and phone number.

3. Email an order. Email orders to sales@victoryfireworksinc.com. Please include your name, address, zip code, and phone number.

4. Call in your order. Phone Number: (715)-273-3590.

5. Mail in your order. Mail orders to Victory Fireworks, Attn: Fireworks Order, PO Box 188, Ellsworth, WI 54011. Please include your name, address, zip code, fax number and phone number.
PLEASE NOTE THAT WE DO NOT MAIL OUT PAPER RECEIPTS AFTER YOUR ORDER IS COMPLETED. IF YOU WOULD LIKE A COPY OF YOUR CREDIT CARD RECEIPT MAILED, PLEASE LET US KNOW WHEN YOU FINALIZE YOUR ORDER.

Pick-Up at our Ellsworth Warehouse
Product pick up is always welcomed at our Ellsworth, WI warehouse. An order and appointment 48 hours in advance is appreciated to process the order efficiently. Customers without an appointment will be processed as time permits. Please contact us for more information and our warehouse hours.
NOTE THAT IN APRIL, MAY, AND JUNE we generally have warehouse staff available daily, but after July 4th, orders for pick up must be placed at least 48 hours in advance.

Shipping

All prices are FOB Ellsworth, Wisconsin.

Payment in full (including shipping) must be arranged to process the order.
Contact us for shipping rate quotes. Charges are calculated by the weight of the order and the destination zip code.
After your order ships out, we will send you a tracking number and trucking company information. It is your responsibility to stay current with the status of your shipment for delivery date by contacting the freight company. If there are special instructions or delivery times, you are responsible to contact the trucking company with this information.
Note that if you need special delivery services such as residential delivery, call before delivery, lift gate service, inside delivery, you must tell us before your order ships. All of these accessorials are an extra charge and must be added to freight cost before shipping. If you request these services after your order has shipped, you must pay the freight company directly for them. Requests for these services after shipping will delay delivery. Incorrect delivery istructions may result in delivery delays or held shipments.
NOTE: When placing your order, please specify if you want residential, commercial business, or trucking terminal delivery. Residential delivery will be charged if the business does not have a loading dock or is not in a commercial/industrial district. A home business does not qualify for business delivery and extra charges will apply as residential delivery. If it is a business delivery, we will need the name of the business when the order is placed. For residential delivery, fireworks are shipped by large semi truck. The truck would need to have access to your location and someone will need to be there to unload the shipment. The driver does not unload for you.
n
Special delivery instructions may incur extra charges including residential delivery and lift gate services. Note that fireworks are shipped by large semi truck and residential delivery involves someone being there to unload the truck when it arrives.

NOTICE: Any damages or shortages must be noted on the bill of lading before signing it. Any Claims should be filed with the trucking company. Victory Fireworks will not be responsible for damaged or shorted product.

Licenses, Permits, Disclaimer
Important: This merchandise is sold and shipped on the representation of the buyer that the same will be used strictly in accordance with the laws of the state, city, and county of destination. This merchandise is sold upon the condition that the seller shall not be liable in any civil action for any accident or injury occasioned during the transportation, handling, storage or use of the merchandise.
Terms.
Payment in full is expected upon receipt of goods, or before goods are shipped.

For orders being shipped, payment in full (including shipping) must be arranged to process the order

Payment accepted: cash, cashier's check, credit card, money order, or wire transfer. PLEASE NOTE: DEBIT CARD PURCHASES. YOU MUST CONTACT YOUR BANK TO PRE-APPROVE THE FULL DOLLAR AMOUNT OF YOUR ORDER. MOST DEBIT CARDS HAVE A DAILY LIMIT. ANY DELAYS IN PAYMENT WILL HOLD YOUR ORDER UNTIL COMPLETELY PAID IN FULL.

SORRY, WE DO NOT ACCEPT PAYMENTS BY PERSONAL CHECK UNLESS APPROVED BEFORE ORDER IS PLACED.

All prices quoted FOB Ellsworth, Wisconsin.

Full case quantities only.

Prices and availability subject to change.

All sales are final.

No product returns or refunds.
PRICE LIST
NOTE: PRICES ARE SUBJECT TO CHANGE.
ORDER ONLINE
FULL CASES ONLY
EXCLUSIVE BRANDS
About us
We are a wholesaler of consumer fireworks, based in Ellsworth, Wisconsin.
We offer a full line of consumer fireworks. we carry the best items from each of the major brands (Brothers Pyrotechnics, Shogun, Cannon, Black Cat, Etc.) and feature our own exclusive brands, Pyro King, Pyro Valu, and Pyro Premium.
Our wholesale price list contains over 800 different fireworks. We have more than 95 exclusive fireworks in our Pyro King, Pyro Valu and Pyro Premium brands.
more
ORDER ONLINE
Click to Order and to view color photos and videos of almost all of our fireworks.
order
PYRO KING
We are the exclusive importer of one of the hottest brands on the market.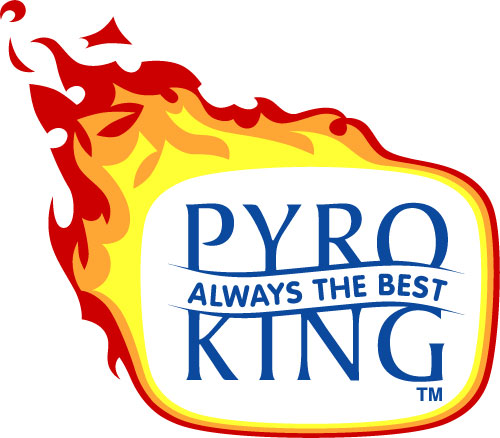 more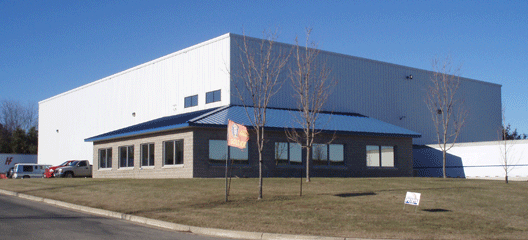 World class facilities and world class service!
Stop on by if you are in the area! If you can't make it click here for more photos.